Back to Blog List
10 Essentials for Your Summer Soiree
July 14, 2022
Summer presents the perfect opportunity to plan a soiree with your nearest and dearest. And who better to guide us through hosting tips, than the founders of Beck Home + Goods in Woodstock NY. We asked Carlos Becil and Robert Eckhardt to share their favorite summer essentials and how to mix and match products from our local Hudson Valley makers to serve up a fun summer get-together.  Here's all you need to elevate your hosting game with the goal of creating cozy chic settings on your lawn, deck, patio or poolside.
SUMMERY PLACE SETTING
A beautiful table setting enhanced with flowers and summer colors always sets the right mood. We're loving the relaxed, cozy vibe you get with these beautiful pieces by makers June & December, L'Impatience, The Floral Society, Bow Glassworks, and Nonetta's Keramika by Nonna Hall. This look is perfect for brunch, poolside soirees, sunset dinners or dinner parties that last into the wee hours of the night.

Shop the Look 
Pink Color Splash Cup
Fuchsia Bubble Bud Vase
White Speckle Bowl
Placemat: Available for in-store pickup
ELEGANT SIMPLICITY
Sometimes we like to keep things relaxed and simple. Makers River Valley Woodworks, Bow Glassworks, and Creative Women make it super easy to elevate a deliciously simple serving of charcuterie and cheese served with a glass of Rose wine.  And let's not forget the contributions of mother nature with pink peonies further enhanced by this beautiful pink glass bottle.

Shop the Look
Pink Color Splash Wine Cups
Pink Weekend Bottle 
Cutting Board
Stone Washed Linen Napkin
REFRESHING RESPITE
Take five from the heat of summer with a refreshing glass of Watermelon Tea served in beautiful hand-blown glasses with a matching glass pitcher. We love the products featured here by makers Fisheye Ceramics, Bow Glassworks, Creative Women.
Shop the Look
Watermelon Tea
Stone Washed Linen Napkin
Mint Pitcher
Tall Mint Glass
Splatter Tray
SERVING ESSENTIALS
Entertaining is all about the celebration of togetherness and sharing a wonderful meal while catching up on life. Our tablescape is always enhanced with elegant nesting bowls by Nonneta Keramika by Nonna Hall. We also love the colorful placemats and wood serving spoons by Creative Women, Itza Wood.
Shop the Look
Wooden Spoon and Forks 
Stone Washed Linen Napkin
White Speckle Nesting Bowls: Available for in-store pickup
Placemat: Available for in-store pickup
FLOURISH WITH FLOWERS
Fresh cut flowers by Twilight Acres' Homegrown are an elegant way to elevate any setting and we adore the simplicity of the white vase from maker L'Impatience.
Shop the Look
Vase
Fresh Cut Flowers: Available for in-store pickup on Fridays
AN INTIMATE FIESTA
Spending time outside with refreshing seasonal cocktails and light bites is one of our favorite ways to catch up with friends. Put your guests in a celebratory mood with a fun vibrant color palette. We love the festive splashes of color on Blow Glassworks pitcher and glasses. We paired this setting with Nonneta's Keramica serving bowls.  Perfect for serving Margaritas, guacamole, salsa and chips.
Shop the Look
Pink and Mint Color Splash Cup
Aqua Color Splash Cup
Aqua Color Splash Pitcher:
Red Color Splash Cup
White Speckle Bowl
SERVE UP SUMMER'S BOUNTY
Enjoy the bounty of summer by serving your berries in this elegant bowl and side dish hand-made in Kingston, NY by L'impatience husband and wife team Jerome and Benedict.
Shop the Look
Ice cream Bowl 
Berry Bowl
SHARE THE JOY OF SUMMER
Nothing says summer like a bowl of ice cream! Here we enjoy a cozy setting with products by makers Fisheye Ceramics, Nonneta's Keramika by Nonna Hall, The Highlands Foundry, and Creative Women. Don't you want to grab a spoon and the bowl of ice cream, and just curl up on that couch? Yes, please!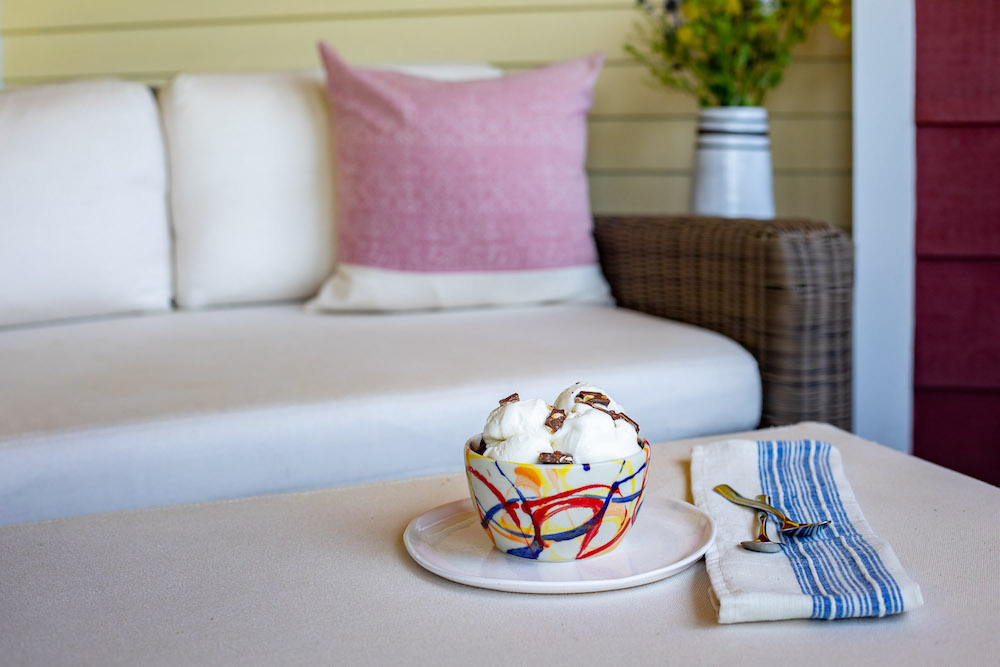 Shop the Look
Multi-Stripe Bowl 
Aden Napkin, Natural with Blue
Stripe Collection Vase
Dinner Plate
Pink Pillow: Available for in-store pickup
PLAYTIME
Outdoor games are essential at summer get-togethers. Think lawn chess, corn hole, croquet, volleyball and badminton. But let's not forget everyone's best friend! Austin LOVES playtime with tennis balls by the modern maker, Wagwear.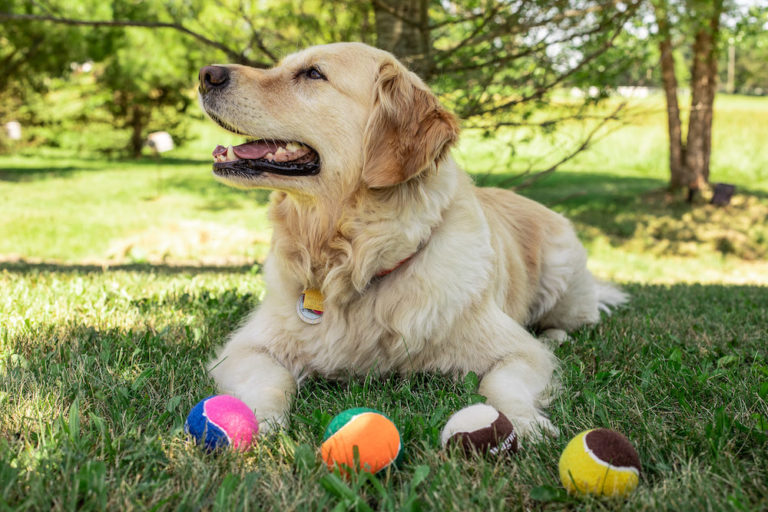 Shop the Look
Wagwear Tennis Balls
CHILLAX IN STYLE
At the end of the day, wind down in a cozy nook filled with life's comforts. Slip into your favorite Hamilton & Adams t-shirt, grab a pillow, a glass of Rose, and chillax outside surrounded by greenery and your gardens. Good times, great food, fabulous gathering. Mission accomplished.
Shop the Look
Woodstock Arch Tee
Pillows
Totes
+ + +
Photos by Franco Vogt for Inside+Out Upstate NY
Located in the world-famous town of Woodstock, NY, Beck Home + Goods features an array of products and goods beautifully designed by local artisans for everyday use. Inspired by modern farmhouses, brands include local makers like Benedicte and Jerome Leclere of L'impatience, Nonna Hall of Nonnetta's Keramika, Kim Gilmour of Fisheye Ceramics, Michele Weisman of MOMEMADE, Pierre Bowring of Bow Glassworks, Cheryl Pagano of The Highlands Foundry…the list goes on and on.
Can't make it to Woodstock, no worries – you can shop online!