Back to Blog List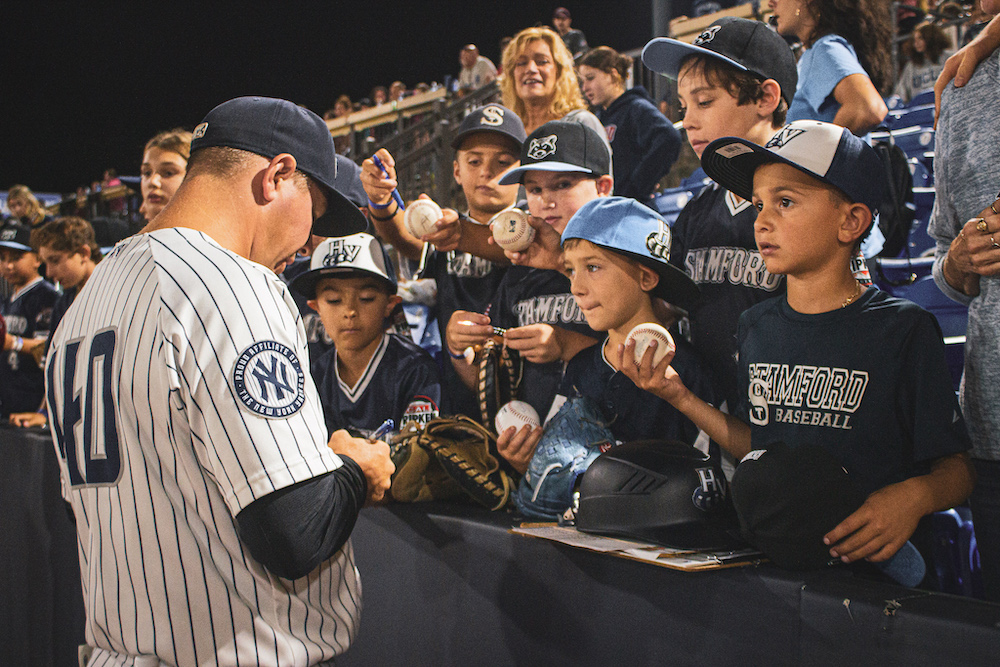 Renegades Bring Big League Baseball Flavor to the Hudson Valley
By
Sal Cataldi
| April 4, 2023
Hudson Valley locals seeking a top-flight experience with America's National Pastime need not trek down traffic-snarled I-87 to the Big Apple.  They can catch some of the finest young players who may someday don Yankee pinstripes – at way less than big league prices – by visiting the newly-renamed Heritage Financial Park, home of our own Hudson Valley Renegades.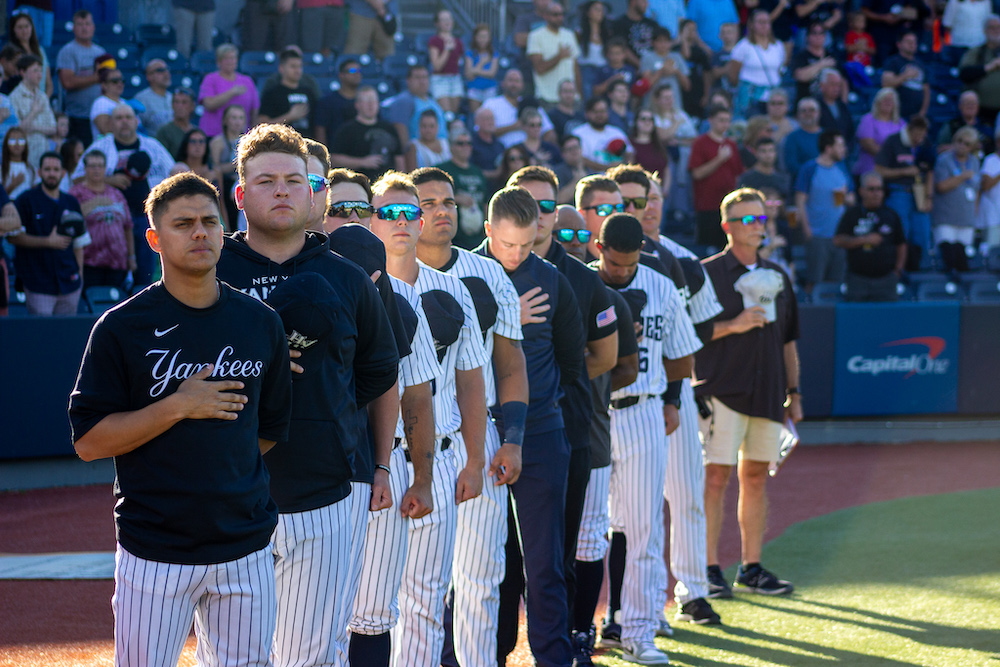 The Renegades are the "High-A" affiliate of the New York Yankees, a minor league training ground for young talent hoping to one day be a part of baseball's winningest-ever franchise.  The Renegades moved to the Hudson Valley in 1994 from Erie, Pennsylvania. In 2022, they were acquired by minor league baseball powerhouse Diamond Baseball Holdings (DBH), owners and operators of 14 teams spanning Maine to California.
In the past year, DBH has committed major dollars to greatly improving the facilities and services for Renegade fans.  This past off-season they invested $4 million for new construction and expanded customer experiences.  This included a rehab of the home team clubhouse, new batting tunnels and a new outfield wall, as well as improvements at the all-important concession stands and bars. Dutchess County will infuse an additional $25 million in new capital to create a new clubhouse building, a rooftop party area, banquet space, additional bathroom facilities and an expansion of stadium capacity by 500 – 700 seats.
Longtime Renegades fans will also encounter something new when the 2023 season kicks off on April 7th – a new name for the stadium.  The Renegades just announced a long-term naming rights partnership with Heritage Financial Credit Union (HFCU) so the field, formerly known as Dutchess Stadium, is now Heritage Financial Park. This represents the first time in the 29-year history of the team that it has secured such a sponsorship.
Heritage Financial Credit Union will be heavily involved in the Renegades' many innovative community programs. They will serve as the presenting sponsor of the Renegades' Youth Field Betterment Program, Community Star Award, the Outstanding Student-Athlete Program and the Renegades Education Program. It will also sponsor the brand-new Home Runs for Charity program, for which it has pledged to make a donation to a charity of their choice for every Renegade Home Run this season. HFCU will also sponsor he returning Rascal's Kids Club, a special promotion for fans 12 years of age and under.
Diehard baseball fans know that minor league baseball is not only a great sport but a fun, cost-effective outing for the whole family, one where great feats of athletic prowess are just one slice of the total experience.
"We're as much about entertainment as we are about baseball," says Tyson Jeffers, General Manager of The Renegades. "We have not only some of the most promising young players in the minors on our roster but a bevy of promotions and community outreach initiatives that are second to none."
Heritage Financial Park can seat 5,000 fans, with ticket prices ranging from $6 for general admission to $20 for choice seats right behind home plate. Groups of up to 100 can be accommodated, with a joint ticket and meal offering.
As anyone who has seen a film or movie showcasing minor league baseball can attest, it's the promotional hoopla at the ballpark that is often as amazing and entertaining as what takes place on the field.
For its 2023 season, the Hudson Valley Renegades have a veritable boatload of fan fun in store, including a whopping 21 giveaways and 10 special appearances nights. Heritage Financial is underwriting T-Shirt Tuesdays, where the first 1,000 fans through the gates will receive Renegades t-shirts for each of the nine Tuesday home games. Dollar Dog Thursdays will feature $1 hot dogs courtesy of Sahlen's, while Family Sunday Fundays, presented by Mosquito Joe, will invite families to come to the park, with their dog, and run the bases after the game.
Heritage Financial Park will present 21 fireworks shows this season, including every Friday and Saturday home game from June – September.  There will also be three Kids Eat Free nights, presented by Hannaford Supermarkets, for the first 250 youngsters through the gates on those evenings.  The Renegades will also be saluting and even briefly taking on the identity of the Hudson Valley's greatest culinary invention, Apple Cider Donuts. The team will wear special Cider Donut uniforms for four games and there will be a host of Renegades/Cider Donut merch available, from sweatshirts to hats. Also presented will be a whopping 32 theme nights showcasing everything from serious subjects like Autism Awareness to lighter kid-friendly fare like Marvel Superheroes and Star Wars.
One of the most popular new initiatives in 2022, We Care Wednesday presented by WMCHealth will return. A total of ten non-profit organizations will be highlighted throughout the season on Wednesday's home games. Selected organizations receive unique opportunities to partner with the Hudson Valley Renegades and share their message.

The Renegades will also be celebrating some of the Hudson Valley's own stars, from on- and off the field, in special events featuring appearances by the notables and giveaways of bobbleheads made in their image and honor. On September 8th, the team will host Snooki Night, an evening dedicated to Marlboro-native Nicole "Snooki" Polizzi, the star of MTV's Jersey Shore. Polizzi's first-ever job was as a game-day employee for the Renegades while in high school. The team will be saluting her with a bobblehead, a specialty jersey and an exclusive VIP meet-and-greet package.  The event is presented by Polizzi's, The Snooki Shop, her chain of stores with a location in neighboring Beacon, N.Y.  Two former Renegades alumni, Jasson Dominguez and Oswald Peraza, will be feted with nights and bobbleheads on June 15th and August 10th respectively. Other special nights/giveaways will include Hawaiian Beach Towels, Sandlot Retro Eyeglasses and Renegade-branded winter gloves to name a few.
When fans can't make it out to the ballpark, they can catch live streams of all Renegade games via the MiLB.com website, its companion app, the new Bally's live app and on iHeart Radio's Z-93HV.  For more details on the games and more promotions, visit www.milb.com/hudson-valley
Contributing writer Sal Cataldi is a musician, writer and publicist living in the Hudson Valley.
+ + +
Follow the Hudson Valley Renegades
Website | Faceboook | Instagram | Premium Page