Back to Blog List
The Hudson Valley is a Walk of Art
November 1, 2021
Many fans of the Hudson Valley rave about the extraordinary wine trails and the craft brewery tours. But have you ever considered taking an art crawl among the area's spectacular outdoor art galleries? It's potentially just as intoxicating as a pub crawl, but you won't have to take a LYFT home. And instead of asking "what happened…?" the next day, you'll find these outings completely unforgettable. 
Let's Begin in Beacon New York


For art in the Hudson Valley, there's no place quite like Beacon, NY. And while this entry is cheating a bit — after all, the multiple galleries themselves are indoors — the entire town is a self-guided arts excursion. Galleries of interest include Dia: Beacon, which is located in a former Nabisco box printing factory and presents art from the 1960s to the present, as well as special exhibitions and public programs; Beacon Artists Union, a fine arts gallery and artists' space founded in 2004; the Howland Cultural Center, a nonprofit center for the arts and cultural activities based out of the historic 1872 Howland Circulating Library building, and many, many more. For a more complete list, visit beaconarts.org. The three photos here are from Dia.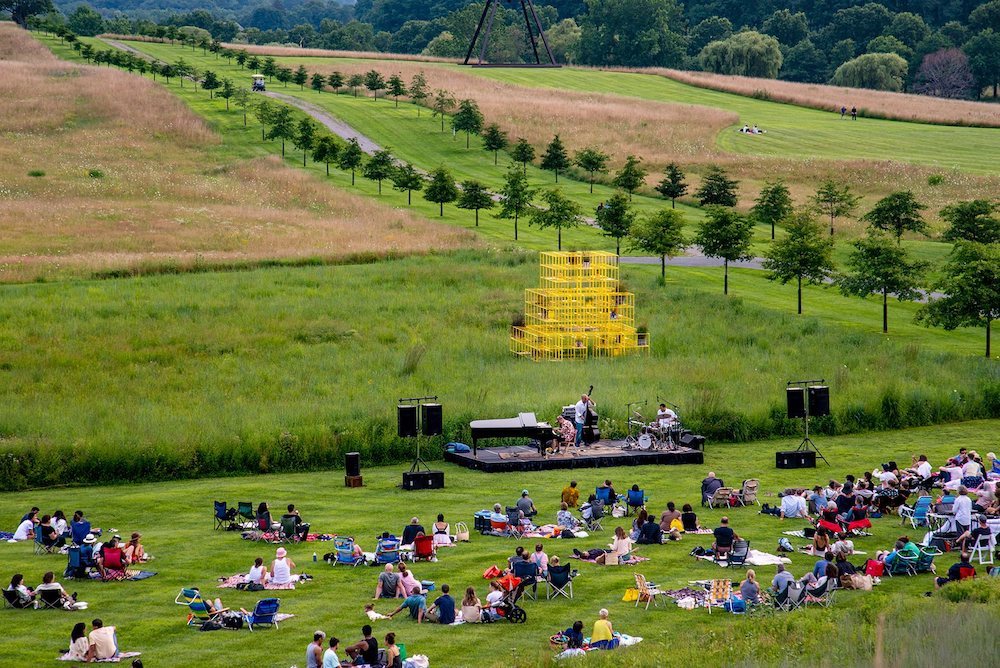 In addition to his role as a musician and teacher, Bradford Graves (26 July 1939 – 16 April 1998) was a sculptor who applied an unyielding fascination with archeology to his work. The Bradford Graves Sculpture Park features more than 200 of his pieces. Admission, while free, is by appointment only.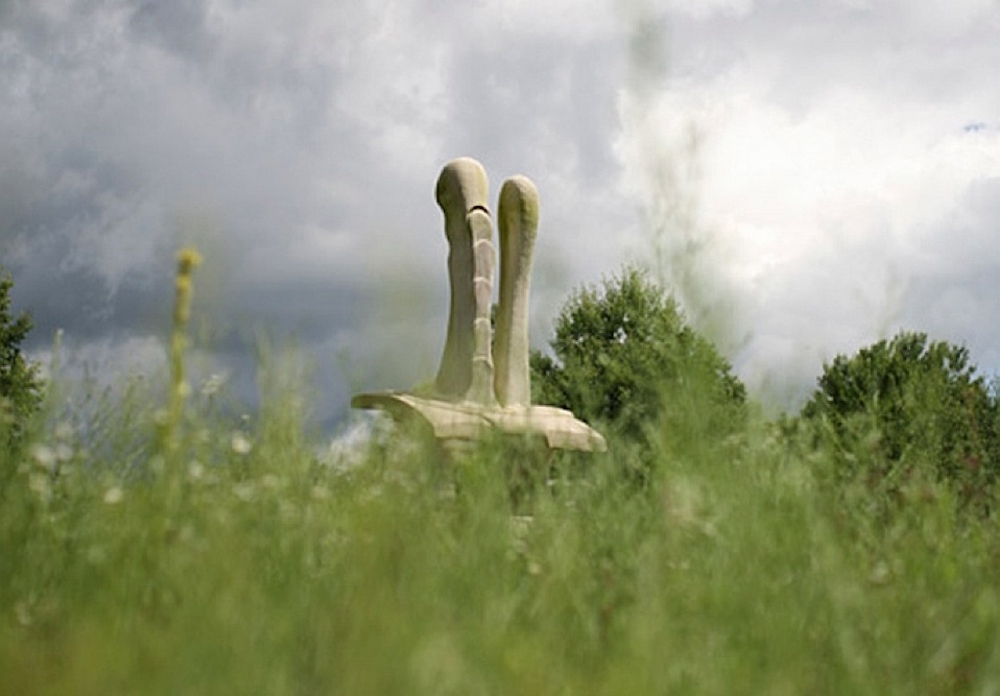 Storm King

Art Center |
1 Museum Road New Windsor, NY 
 Walk among the giants. Considered one of the world's greatest sculpture parks, this 500-acre treasure of the Hudson Valley, founded in 1960, collects, exhibits, and conserves modern and contemporary art, uniquely integrating large-scale sculpture into its stunning landscape. Storm King's grounds are open to the public. Ticket reservations are a must, as a limited number of guest entries are available.


Opus 40
Sculpture Park & Museum 356 George Sickle Road Saugerties, NY 
Often referred to as North America's Stonehenge, Opus 40 is the site of renowned artist, stonemason, and Bard College professor Harvey Fite's personal masterwork — 6.5 acres of earthwork sculpture created over 13 years, situated amid 50 acres of meadows, forested paths and bluestone quarries in the heart of the Hudson Valley in Saugerties, NY.
Art Omi
 Sculpture & Architecture Park 1405 County Route 22, Ghent, NY
A not-for-profit arts center, Art Omi, offers residency programs for international artists, writers, translators, musicians, architects and dancers. In addition to a 1,500 square foot art gallery, Art Omi features a 120-acre sculpture and architecture park and gallery, offering more than 60 works by artists and architects. Art Omi is open daily to the public. A suggested donation of $10 per person is encouraged (but not required) and reservations are required.  


Unison Arts

 
Outdoor Sculpture Garden 68 Mountain Rest Rd, New Paltz, NY 
For a more intimate, but no less moving, arts day-trip, explore the five-acre Unison Arts Sculpture garden in New Paltz. The Owning Earth exhibit, running through June 2022, challenges visitors to rethink our modes of domination over our environment, other species, and other humans–and imagine alternatives based on mutuality and reverence. The sculpture park is free and open to the public. 


All photos © each Art Organization | The photo at the top of this post is from Art Omni | Andrea Bowers: Somos 11 Millones | We Are 11 Million