Nestled between our two favorite places on earth, the Catskills and the Shawangunks, Stone Ridge is a rural community with an understated yet sophisticated, high-end vibe.  Whether you're popping into a coffee shop for a cappuccino or sneaking away for a weekend at a historic inn, you'll find yourself amid landscapes that look like they've popped off the pages of an Edith Wharton novel.
Set within a landscape of rolling hills, mountain vistas, lush trees and hundreds of miles of trails, the "Stone Ridge Area" also includes the nearby hamlets of Accord, High Falls, Kerhonkson and Rosendale ­–  each with their distinct personality and must-see local attractions.
George Washington spent a lot of time on Wynkoop + slept in a house that is still standing to this day.
Author Robert Kahn lived here + in 2004, he was named as the fourth James H. Ottaway Sr. Visiting Professor of Journalism at SUNY New Paltz. He also lectured at Yale University, Princeton, + Columbia. Khan is an iconic New Yorker, best known for his 1972 baseball book The Boys of Summer.
The recently renovated MaMA (Marbletown Multi-Arts) center, housed in a building originally built by innovators in 1840, now hosts yoga classes and a wellness center.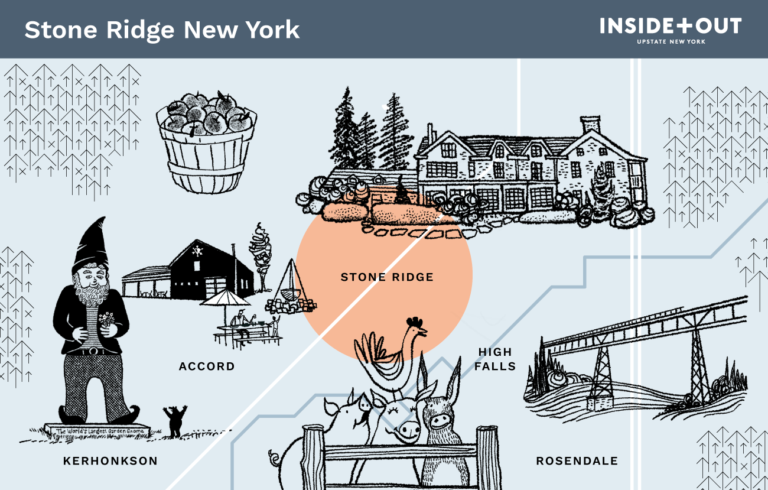 Your Stone Ridge Area Connection!