Back to Blog List
Gimme Shelter: Eco-friendly High Tech Home in Woodstock NY
By
inside + out
| March 3, 2023
Living in the Hudson Valley comes with so many perks–a more connected-to-nature lifestyle, fresh air and a healthier way of living than city-life, being close to or on the Hudson River, and being surrounded by sweeping mountain views! We also have gorgeous properties that boasts a modern-country vibe like this Woodstock eco-friendly oasis. Location, condition, and price–this home checks all of the boxes!
Our editor's pick this month is a lovely 'move-in ready' home in the community of Woodstock, NY. This impeccably beautiful 2,028-square-foot home was built in 2017 and sits on 3 acres of land. Stylish, high-tech, eco-friendly and warm, this residence feels very private, yet conveniently situated near all of the action you may want or need.
220 Van Dale Road, Woodstock NY | Asking $799,000
Listing Agent: Ruperto Ifil |  Halter Associates Realty
See the full listing HERE
Let's start with how fab this kitchen is! Spacious, open floor plan, bright and modern with high-efficiency appliances, a walk-in pantry.
Indoors, you'll enjoy the open floor plan, floor-to-ceiling windows, and features that are sure to appeal to tech-savvy and eco-conscious buyers.
This home also offers five (5) zone radiant heat including the garage, water softener, smart home light switches and thermostats, central A/C, motorized shades, constant pressure well pump, Navien LP gas condensing boiler, bamboo flooring, a laundry room, standing seam metal roof, spray foam insulation and insulated garage doors.
It would be a pleasure slipping into bed each night in any of the three bedrooms in this home.
Use your imagination for the different uses of this walk-out lower level with 9-foot French doors: think live/work/play space.
Outside there is a 4-foot high, 426 linear foot perimeter fence to keep your family and pets safe and a 625 square-foot deck for relaxing or entertaining – both installed in 2022.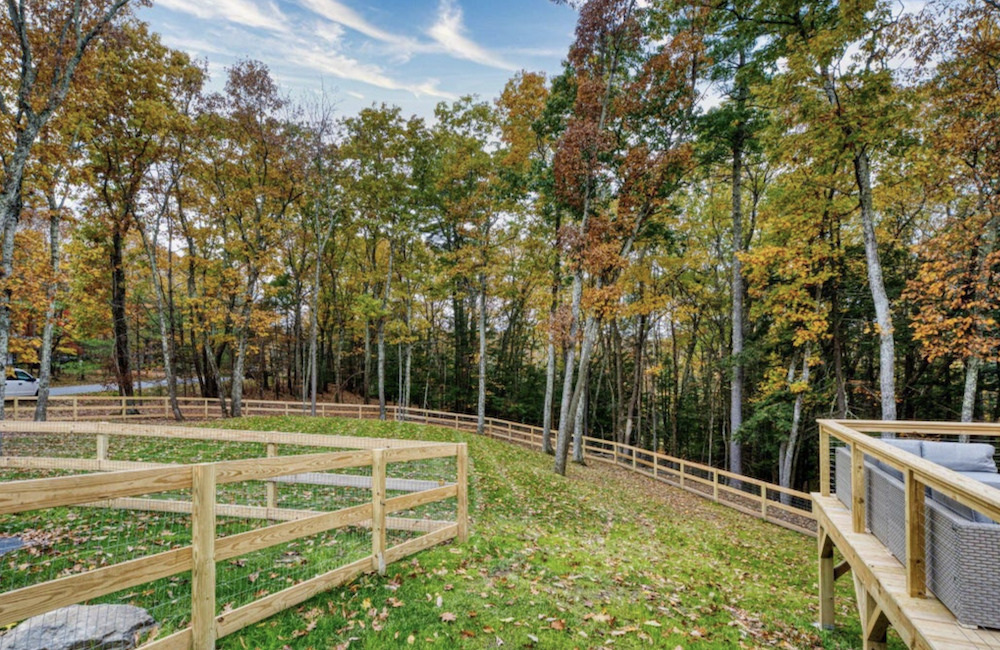 220 Van Dale Road, Woodstock NY | Asking $799,000
Listing Agent: Ruperto Ifil |  Halter Associates Realty
See the full listing HERE