Back to Blog List
Hudson Valley Finds: The Best of Antiquing Upstate NY
By
Melissa Esposito
| May 17, 2023
There's something about browsing an antique shop that brings a sense of wonder and excitement. Maybe it's the thrill of the hunt, or the reward of an unexpected find, like durable furniture made to withstand generations, or a dress from afar hanging near the travel-worn suitcase that brought it home. Perhaps it's knowing that each item has its own unique past life story and daydreaming of what that might have been.
E-commerce, pushed by the pandemic, may have brought the world of retail online, but there's nothing like the air of nostalgia when you find yourself perusing an antique shop — and our region has plenty. Whether you're searching for tools without cords, phones with cords, or objects from your own childhood, you'll find them here. From packed-to-the-brim boutiques to sprawling warehouse setups, the following antique stores are filled with finds waiting to be rediscovered.
Featuring a thoughtfully curated selection of decor, Bridge House Vintage is your go-to shop for mid-century modern furniture, distinctive rugs, eclectic art, and rustic finds, all offered from a restored and renovated 1850s barn in East Chatham. Owner and designer Judy Fertel's knowledge and expertise are as keen as her eye for one-of-a-kind pieces that fit a diverse array of styles.
.
The multi-level Zaborski Emporium offers everything and the kitchen sink. When schools, municipal buildings, or centuries-old homes are taken down, anything that can be salvaged is collected and put up for sale, from ornate hinges to clawfoot tubs; radiators to vintage kitchenware.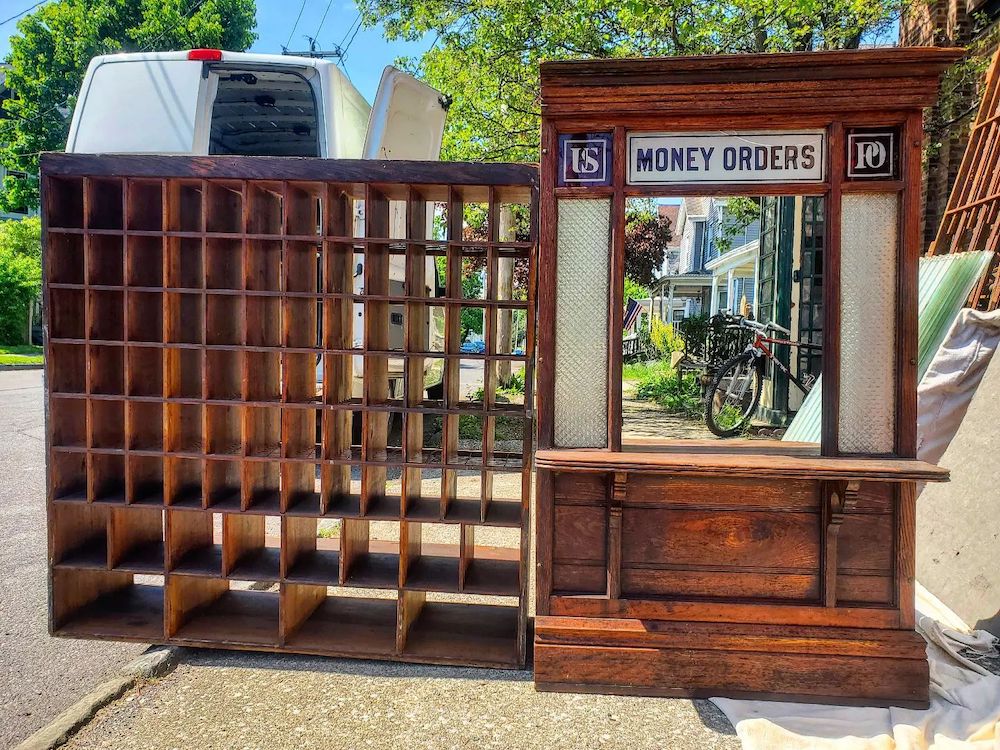 New Paltz's Water Street Market is a walk-through marketplace with shops and eateries book-ended by two stellar antique shops with their own individual offerings. The Antiques Barn offers two levels of wares originating from between the late 1800s-1970s, ranging from fine jewelry, to serve ware, to furniture and decor — with new arrivals daily. Antiques On Main features an array of clothing and accessories, vintage toys, and other unique collectibles.


You won't find vintage hankies and dainty pearls at Medusa Antiques, known best for their large-scale statuary and globally sourced housewares. Offerings here include stunning stone, marble, and granite Buddhas, meditation statues, and outdoor decor, as well as a selection of eye-catching interior art and design pieces.




Have some time to kill? You'll want to set aside a block to ensure you don't miss a thing at this Ulster County favorite; every time you do a lap your eye's likely to find something you bypassed the first time around. Vintage lamps, unique art pieces, costume and gemstone jewelry, and durable furniture are just some of the classics you'll find at the Saugerties Antiques Center.



There's a reason why Milne has been in business for years, and it certainly has to do with its curated collection of unique vintage goods and design offerings. Their mission is to put a unique spin on current trends through vintage, antique, and custom furniture. From paintings to pottery, cameras to clocks, their knowledgeable team can help you find a valuable addition to your collection.


This multi-vendor warehouse has become one of Orange County's hottest spots for unique finds. Maze your way through Newburgh Vintage Emporium's main shop or their warehouse, to find rows of furniture, vintage threads, antique toys and gadgets, glassware or dinnerware — and the hutches in which to store them, and more. Explore far enough and you'll even find a tiny record shop.


Known both locally and afar as a source of top-quality antiques, the Rhinebeck Antiques Emporium offers sought-after furniture, silver, artwork, Oriental rugs, and much more. In addition to offering wares, they have a team of experts trained in antique restoration, should you have an heirloom in need of repair.




The Antique Warehouse in Hudson bills itself as "the most unique place to shop for your cottage or castle" — and it's clear to see why. With 40,000 square feet of antiques and vintage collectibles, you could spend the day browsing furniture, lighting decor, and architectural salvage from a timeline of eras, in practically any design style.


Long lauded as a Hudson Valley favorite, the Millbrook Antiques Center's got it all. With two floors featuring multiple vendors, you'll find everything from country knick-knacks to large furniture; period decor to one-of-a-kind jewelry.




+ + +
Featured Photo at the top: Newburg Vintage Emporium
Search INSIDE+OUT's Business Directory for more local home goods, interior designers + antique shops!