Back to Blog List
10 Things to Know About Helena McGill of Morphologically
By
inside + out
| November 13, 2022
Meet Helena McGill, aromatherapist and founder of Morphologically Aromatherapy which launched in 2014. She grew up in the interior of British Columbia with activist parents who left the United States at the peak of the Vietnam War. They settled in an abandoned horse barn, learning as they went about plant medicine and biodynamic farming – all of which inspired her passion and journey in aromatherapy. A Hudson Valley resident, Helena runs her woman-owned and operated queer business, and proudly makes her goods in Upstate NY.  Let's get more acquainted with Helena…
Read our exclusive interview: We Are Upstate NY with Aromatherapist Helena McGill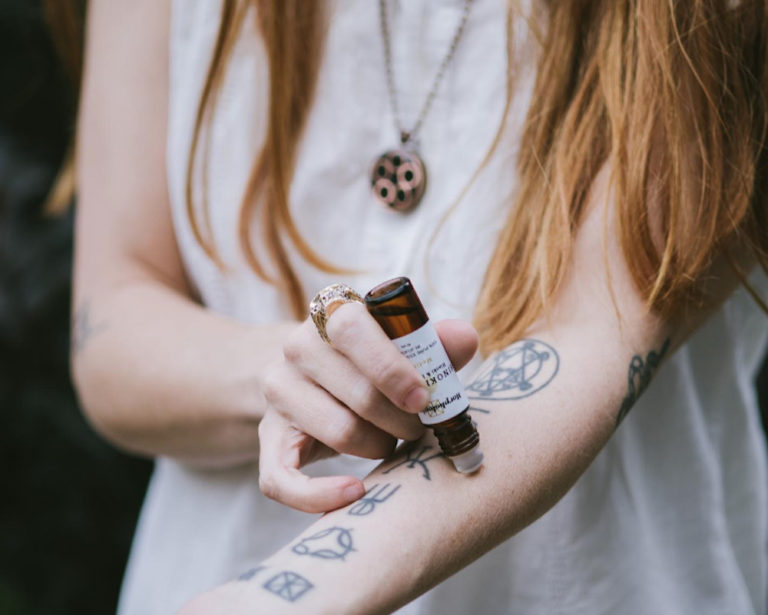 What is your favorite local restaurant and bar? 
Silvia and The Station in Woodstock

What is your go-to bakery?
Meredith's Bakery

Your favorite Local view?
The Ashokan Reservoir

Your favorite local Activity?
Walking the Reservoir

Your Sunday routine?
Gardening when the season is right.

What are you reading?
Detransition Baby by Torrey Peters

Watching?
Alone

Listening to?
Pat Beneath

Your signature dish?
Seitan stuffed acorn squash.

Your current state of mind?
Aquarian, so all weird things all the time.