Back to Blog List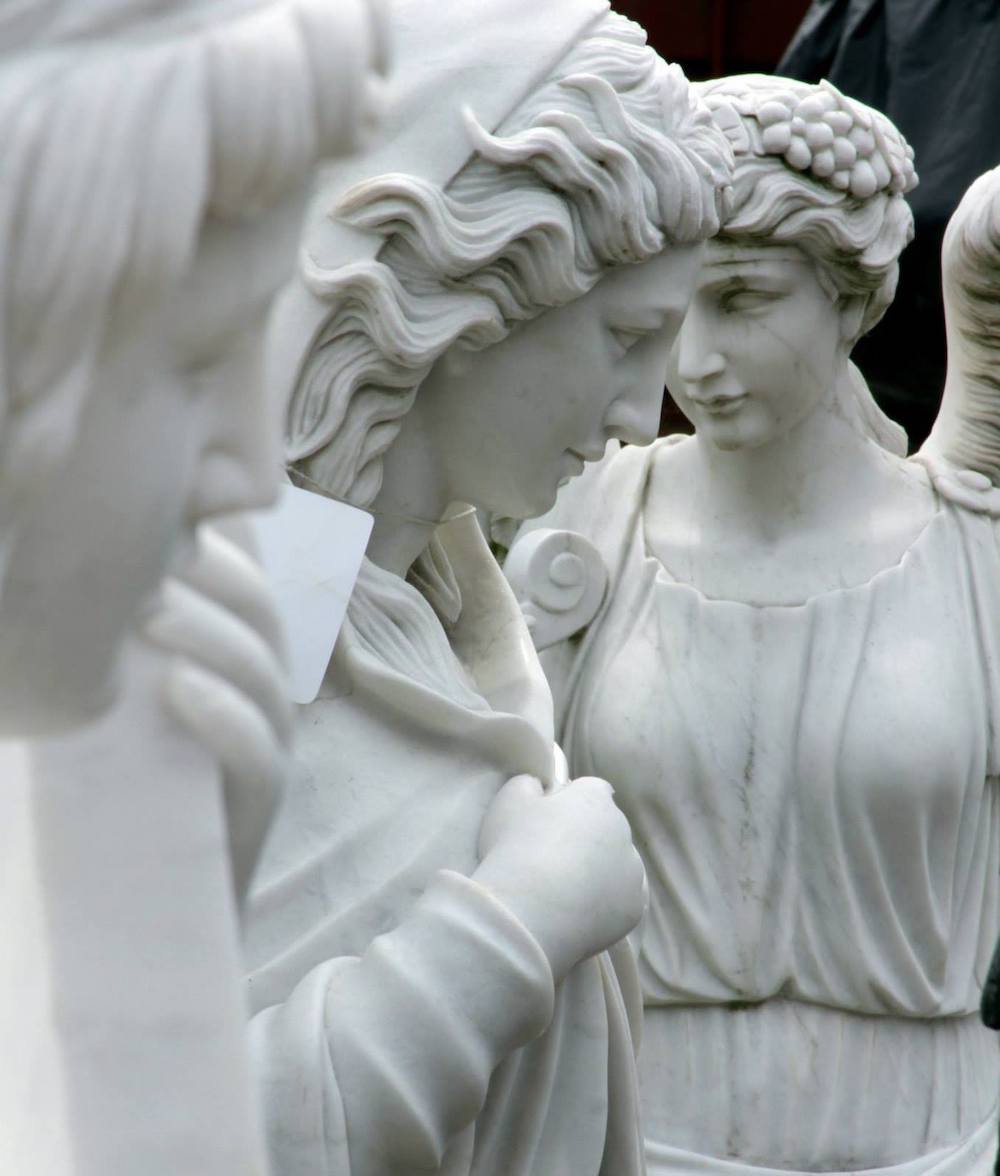 We Are Upstate NY With Joseph Bailey Jr. Owner of From Europe to You
By
inside + out
| August 27, 2023
Driving along route 9W in Saugerties New York, you can't help but experience the wonders of From Europe to You as you drive by massive marble monuments and fountains, stately iron-wrought gates and bold bronze lions. What else can one do but pull over and explore? Thanks to owner and founder, Joseph Bailey Jr., the Hudson Valley is home to one of the largest importers of European heirloom furniture and architectural items in New York state. In addition to looking for unique antique furniture and hand-carved marble masterpieces from around the world–interior designers, builders, homeowners and collectors frequent this 20,000 square foot warehouse seeking one-of-a-kind finds including bronze, iron and marble items such as iron doors and railings, fireplace mantles, urns and statuary, conservatories and gazebos.
Let's learn more about his fascinating business and get to know Joseph Bailey Jr.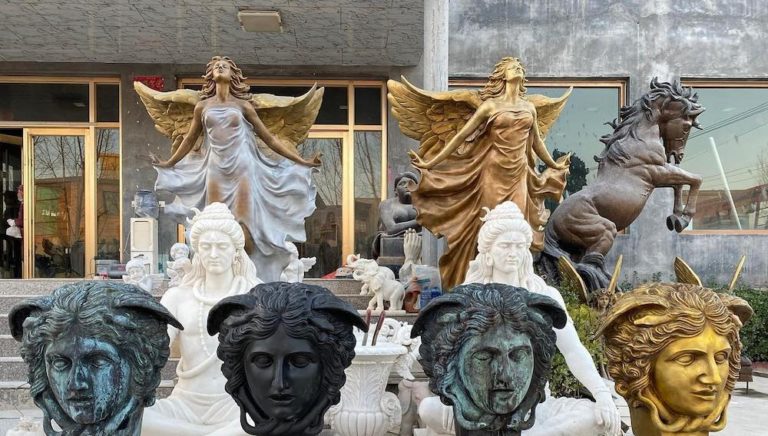 INSIDE+OUT: Where are you from and how did you wind up in the Hudson Valley?
Joseph Bailey Jr: I was born in Connecticut, and I wonder, to myself every day, how I ended up here.
Tell us about your business: how did you come up with the concept, how long have you been in business, and what was your journey?
I started the furniture department for Ebay auctions after being an importer from Europe of Antique Furniture and decorative arts…our company's journey began while I was living abroad in Europe. With years of experience in the antique business, I was enthralled and began to acquire all over Europe. In the beginning, I enjoyed documenting each piece's history and the area where it came from. Not only was this a fascination for me, but I found my clients loved to hear all about the historical significance of the pieces they were putting in their homes. I had unknowingly started something big, something that I loved doing, and it was an exciting time.
The abundance of antique furniture in Europe along with the simultaneous demand for it in the States propelled our business forward and very quickly we became the largest seller of antique furniture on eBay. Suddenly our company grew to 30+ employees and we were working around the clock and had warehouses spanning the globe from New York to Belgium, Italy and France.
With this exponential growth came more opportunities, meeting with the CEO of eBay, furnishing incredible estates, and expanding the business to custom architectural pieces in marble and iron.
Over the years the antique market began to shift, times changed, and so did the demand for antique furniture. Feeling this shift, I began to change course. We began replicating some of the best antique architectural pieces we had imported over the years. And our architectural products began to take off…
So we began making custom marble, iron and bronze pieces for our client's homes, for businesses, designers, and contractors. From custom marble mantels, statues, and gazebos to iron railings, street lights, doors and much much more.. Over the years we have had the privilege of working on some of the most incredible projects. From beautiful estates and venues to a large conservatory for The Bryant Museum. Our conservatory structures can be seen outside restaurants, at wedding venues, and estates, as sunrooms or greenhouses, all over the world.
How do you source all your antiques? How much time do you spend abroad vs. here in the Hudson Valley?
I travel the world often to source our antiques and unique items, but spend a good seven months stateside now. I have factories in many parts of the world for the creations we create, and I have a network of friends who I empty estates with worldwide.
What can visitors expect from a trip to your showroom?
Just about everything. We have one of the largest inventories in the country.
Do you take special orders?
We're a 50% custom order business. We recreate beautiful objects from all over the world.
What are some of the most unusual items you sell and how did you find them?
The most unusual now would be items we actually create from bronze or marble.
What are the most challenging and the most rewarding aspects of running an antique business?
Nothing is challenging anymore for us; the rewards are 30 years of happy customers.
How do you grow your business and how do your clients find you? Do you also sell online?
We have a large presence on eBay and all forms of social media.


What is one question you're constantly asked or what's the biggest misconception about your work?
Is it solid and real marble?
What are you working on now that you're excited about?
We do large wedding facilities with our custom wedding units and we have some great ones in the works.
What is it about the Hudson Valley that makes it unique to live + work here?
Nature and great people.


What impact does your business have on your community?
I would like to think we bring people from around the world to visit us.


Tell us something about yourself that people might be surprised to know.
We're the second largest importers in the world for what we do.
What is your current state of mind?
I'm in a "New York State of Mind!!!"
Bringing imagination to life in custom marble and iron architectural pieces for over 25 years.
From Europe to You
2910 Route 9W, Saugerties, NY 12477
Phone: 845-246-7274
Connect with and Follow From Europe to You > Website | Facebook | Instagram | Pinterest
+ + + 
Click HERE to see all of our exclusive interviews with the amazing folks that proudly call the Hudson Valley home.