Back to Blog List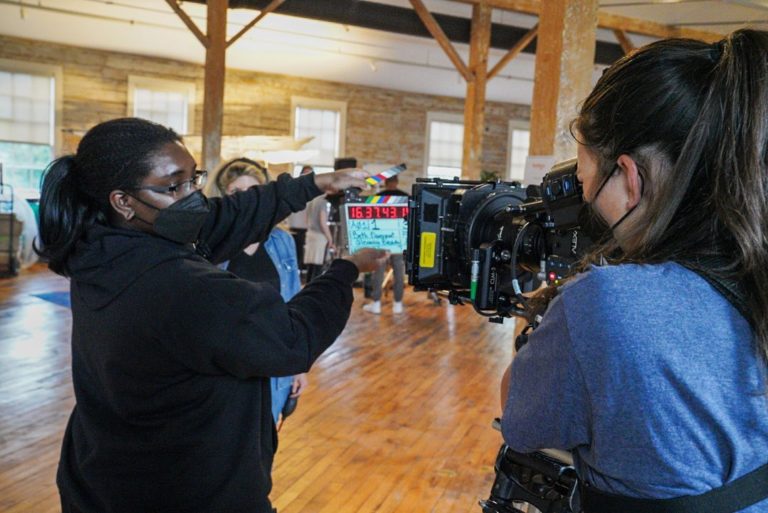 Lights! Camera! Action! Production Studios in the Hudson Valley
October 6, 2021
For years, filmmakers have been using the Hudson Valley's rustic locales, mountainous scenic landscapes, and historic main streets to produce over 500 movies and pump millions into the local economy. The Hudson Valley Film Commission estimates that at least $35 million in economic development has been made from a dozen productions so far this year, with more projects are planned to happen this fall, including works from Netflix, Hallmark, Showtime, and HBO Max.
Lately, the Hudson Valley has moved into another category altogether, with the emergence of qualified production facilities, or QPFs, which filmmakers are required to use to qualify for the New York State Film Tax Credit.  Since 2017, 18 qualified QPFs have opened within the Hudson Valley according to Empire State Development, with 6 notable ones in or very nearby our area:
BASILICA HUDSON  |  Hudson NY  |  518-822-1050 |  @basilicahudson
Founded in 2010 by musician Melissa Auf der Maur and filmmaker Tony Stone, Basilica Hudson is housed in a solar-powered reclaimed 19th-century factory, this nonprofit multidisciplinary center welcomes 20,000 visitors each season and supports the creation, production, and presentation of arts and culture while fostering a sustainable community by offering a platform for artists, makers, and farmers. Over 7,000 square feet of spectacular indoor space offers a dramatic setting or backdrop for a wide variety of shoots.
​*********
SAUGERTIES PERFORMING ARTS FACTORY  |  Saugerties NY | 845-246-7723  | @saugertiespaf
Formerly the home of the Russell Corporation, maker of iconic "composition" notebooks with mottled black and white covers, this 14,000 square foot industrial-chic space with 28-foot ceilings was opened as a studio in 2012.  This working sound stage is equipped with lighting, a state-of-the-art sound system, and a commercial kitchen that rivals the warehouse districts in SoHo or Dumbo, with the upstate only perks of tranquil gardens, ample parking, and seven private acres.  
​*********
WOODSTOCK FILM STUDIOS |   Kingston NY  |  917-974-8260  |  
This two-floor, 20,000 square foot property has 26-foot ceilings, with plenty of parking including onsite truck and mobile home parking.  The space has full production offices and lounge, lighting, and state-of-the-art motion capture equipment along with other production tools.
​*********
UPRIVER STUDIOS  |  Saugerties NY  |  845-456-6530  |  @upriverstudiosny
Owned and operated by female filmmakers – including Founder and President Mary Stuart Masterson, this space offers 101,000 square feet of high quality, large scale, and cost-effective TV and Film Production in a climate forward facility. The studio also boasts production and post-production offices, support space, parking, and high capacity bandwidth.  HBO's Pretty Little Liars: Original Sin is currently filming in the location.
​*********
UMBRA STAGES  | Newburgh NY  |  845-670-7493  |  @umbrastages
UMBRA is a full-service facility providing for all your production needs in the heart of Newburgh. The state-of-the-art facility includes 16,000 square feet of soundproofed, fully gridded soundstage, a secondary 10,000 square foot soundproofed fully gridded stage, Scenic Shop, and even furnished office spaces and conference rooms. The space has recently hosted productions by Hallmark and HBO. 
​*********
MICHELSON IPARK   |  East Fishkill, NY  | 
The latest from Eric Michelson, who also has operates a studio in Manhattan has an existing 52,500 square foot production facility on the former IBM campus.  Future plans for the location, which opened in September 2021, include the creation of  8 soundstages and a 10-acre backlot. iPark 84 is situated on 300-acres of land with over two million square feet of buildings and is set to become one of National Resource's signature iParks, a branded mixed-use tech/flex redevelopment with film studios, retail, hotel, and residential components.