Back to Blog List
We Are Upstate NY with Teen Model and Woodstock Local Jasmine Barker
By
inside + out
| June 2, 2022
Welcome to our series: BEHIND THE LENS where we shine a spotlight on the incredibly talented image-makers that call Upstate NY their home. For many photographers, from fashion to fine art, a captivating, dynamic model or muse can bring magic to a body of work and help skyrocket each other's careers. Arnaud de Rosnay and Marisa Berenson, Arthur Elgort and Grethe Holby, Irving Penn and Lisa Fonssagrives, and Mario Sorrenti and Kate Moss, to name a few.
Today we sit down with teen model, Jasmine Barker to talk about modeling, her inspiration, living upstate NY and her future plans. Jasmine grew up in a household where photography, modeling, world travel, and public appearances were part of everyday life. And her father, renowned fashion photographer Nigel Barker, had the love of his life as his model and muse. At 13 years old, you can't help but think that kind of magic led Jasmine to where she is today.

Your dad is an English reality TV show personality, fashion photographer, author, spokesperson, filmmaker, and former model. Your mom is an esteemed high-fashion model, a dancer, a globally recognized yogi, and, along with her twin sister, she has her own TV show: The Chin Twins. Is it safe to say you've grown up in front of cameras? What has that been like for you?
I always remember my Dad with a camera in hand from my earliest moments. It seems completely normal to stand and pose and have fun in front of his lens. I have grown up in the public eye, doing events and galas in NYC and LA with my parents. They have taught me to have my own voice and be confident in who I am.

Tell us more about the Chin Twins and can you describe your experience watching your dad document them?
My Mom and my Aunt are my biggest heroes because they are kind and sweet – yet strong and powerful. I love the way they work with my Dad. The chemistry is amazing. And, they always have music blasting!
How did you decide to follow in the modeling footsteps of your mom and aunt?
I have always loved acting, being on stage, singing, dancing and modeling, it's in my blood. Recently I went to the Coco Rocha Model Camp and that sealed the deal.
What has modeling been like for you so far?
Lots of fun. However, I've been lucky as my parents have always been with me, supporting me at every shoot I've done. Hopefully, that will prepare me for what's to come.
What do you enjoy most about modeling? Are there aspects that you find challenging?
I like how modeling is like dance, and I have always liked dancing. For both, you need rhythm, and once that clicked for me it's been much easier. Probably the most challenging aspect is being 5'11.5" and only 13 years old, oftentimes people expect me to be older or perhaps even more mature.
Do you work with an agency? If not, how do you find modeling work?
I don't have an agency yet but have been scouted for several jobs. Because of my parent's connections to the industry, I have been lucky to book a few great gigs already.
How do you balance it all – modeling, school and outside interests?
It's all about working towards the future. You need to have goals. Homework and school are just as important as modeling and sports. You need to have balance.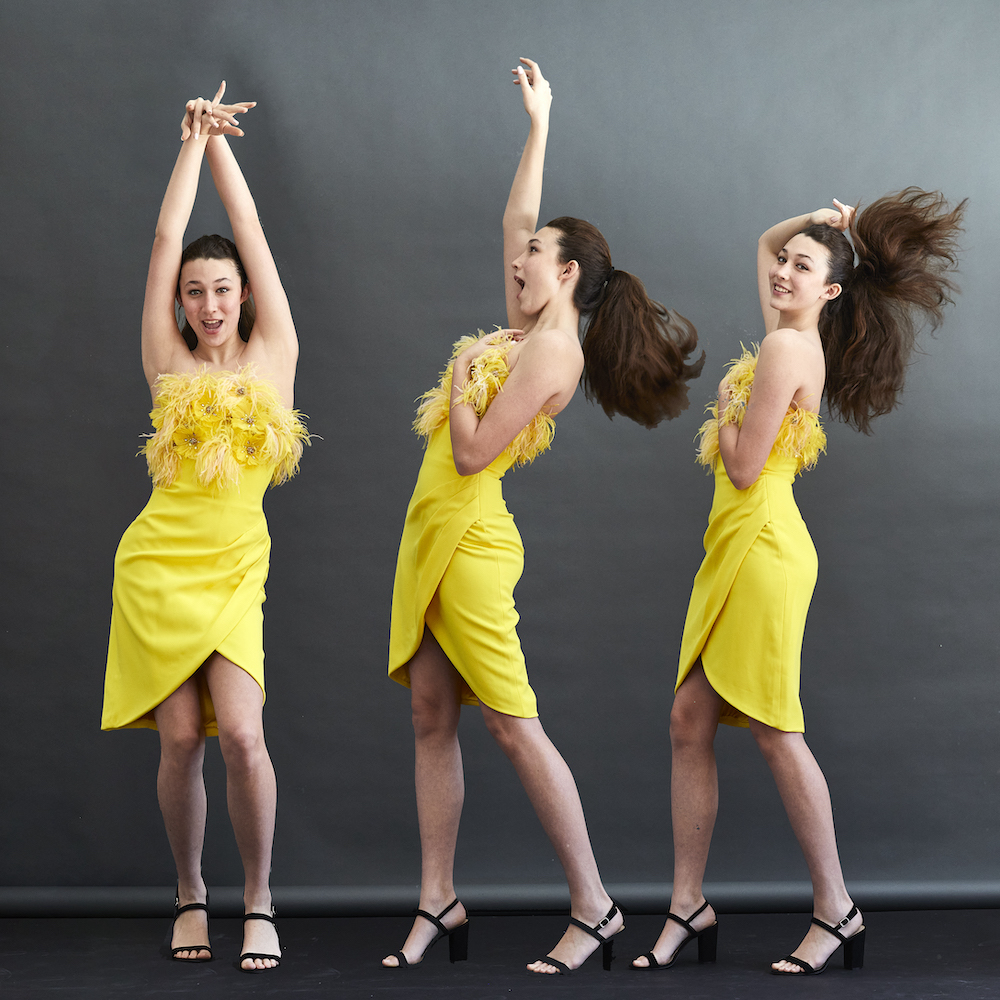 If you choose to pursue modeling, where do you hope it might take you – geographically and professionally?
I would love to spend time in Europe, especially Milan and Paris where I have been on vacation, and where my parents met and fell in love. I would love to use any success I have to become a spokesperson for women's rights and gender equality.
In addition to modeling, what are your plans for your future? The loaded question: where do you see yourself in the next few years?
I will still be in school for the foreseeable future but have aspirations to work in the medical field.

What are your hobbies or interests outside of modeling?
Dancing, Hip Hop, basketball, field hockey, softball, singing and baking.
Do you leverage social media? If yes, how is that working for you?
I just started my account a few months ago and I'm having a lot of fun with it. My parents help oversee it, as it can be an overwhelming place.
What is it about the Hudson Valley that makes it unique to live and grow up here?
I love nature. It gives you a sense of self and the quiet of the woods helps ground me. Having spent the first 7 years of my life in the West Village in NYC, the change has been wonderful and we get to visit Manhattan regularly for work and play.
Are you involved in any community projects?
I am on the National Junior Honors Society and I am on the Student Council. I am also a part of the Diamond Dance Studio where I have participated in the Relay For Life Event.
What local businesses do you like?
Overlook Bakery is a favorite and we love Harana Market!
What is missing in the area that you wish we had?
I wish we had a salad bar and more lunch options.


What would be a big dream project?
I would like to write a book.
Who or what inspires you?
My family, friends and teachers inspire me.

Tell us something about yourself that people might be surprised to know?
Unfortunately, I am highly allergic to shellfish and have suffered from anaphylaxis more than once…
Where have you traveled and do you have a favorite destination?
I have been lucky to travel all over the world with my family, but my all-time favorite place so far is Sri Lanka, which is where my father's family is from.
What would be your dream local Staycation?
Woodstock Way is pretty cool and lots of my friends live nearby.
What is your current state of mind?
Pretty chill actually, as the summer is upon us and it's the weekend!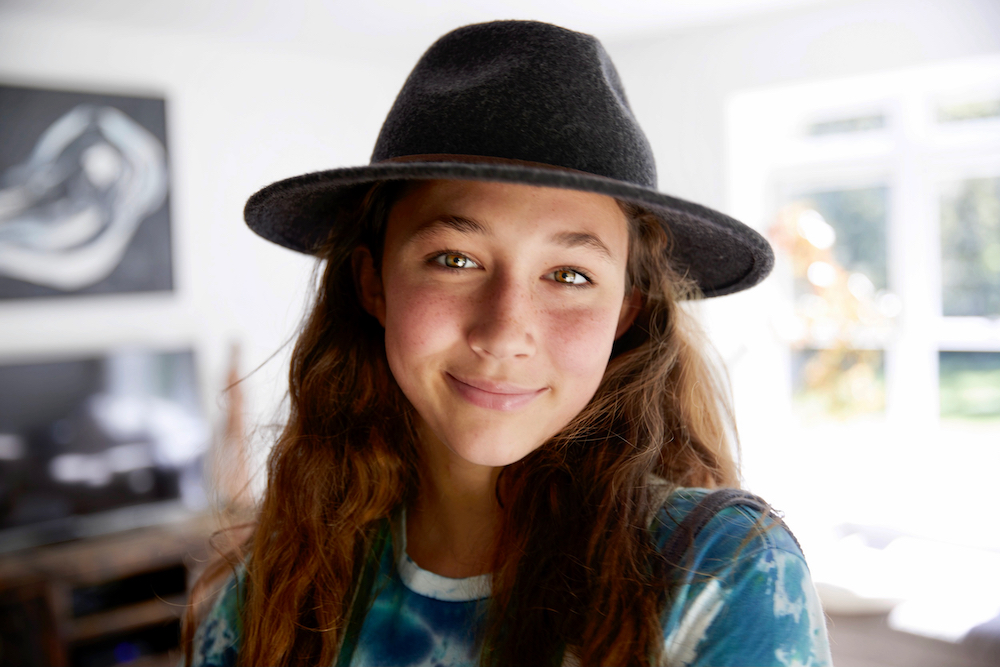 Thank you, Jasmine. The world is your oyster – Carpe Diem!
Photos: Nigel Barker
+ + +
+ + +
Read All of Inside + Out's BEHIND THE LENS Series
Nigel Barker | Behind The Lens with Celebrity and Polymath Image-Maker Nigel Barker
Dion Ogust | Behind the Lens with Photographer + Artist Dion Ogust
Franco Vogt | Behind The Lens with Portrait Photographer
Juliet Lofaro | Behind The Lens with Portrait Photographer Juliet Lofaro
Anna Sirota | Behind the Lens with Self-Portrait Photographer
Laslzlo Andacs | Behind the Lens with Skydiver and Aerial Photographer Laszlo Andacs
Luke Kelly | Behind the Lens with Luke Kelly
Jasmine Barker | Behind the Lens with Teen Model and Woodstock Local Jasmine Barker
+ + +
Search the Inside+Out Directory for Photographers, Video Services + More!