Back to Blog List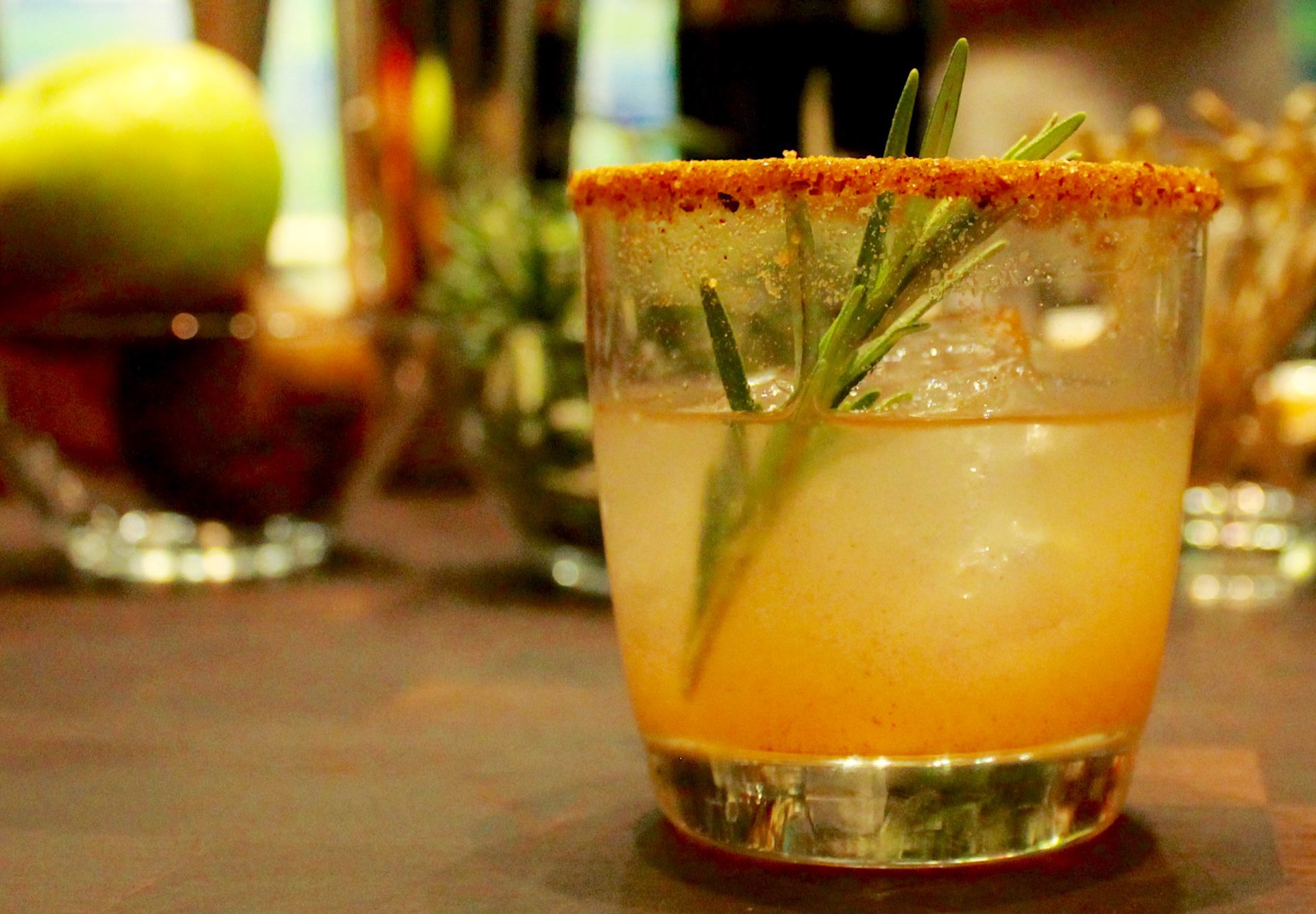 Hail The Maestro! Slip into May with this Smokey Mezcal Cocktail
Inside+Out welcomes May with Cocktail Architect and local wellness maven, Nandini Austin.
"With Cinco De Mayo around the corner, we share one of our favorite signature Mexican-inspired cocktails. We served this at one of our private events at the innovative New York restaurant – Chefs Club, and it was a huge hit."
This artistic libation aptly called "The Maestro" is made using Mezcal, a smoky spirit known for its mystifying qualities and connection to Mexican ritual and mythology. Mezcal is perfect for serving on this auspicious date as its dates back almost five hundred years and is embedded in the Mexican tradition.
As Mezcal is a stronger tasting spirit, you'll need a robustly flavored fruit to balance the drink and stand up to the smokiness. We've opted for Tamarind, native to Africa. Tamarind has many health benefits due to its flavonoids, which can lower "bad" cholesterol and raise the "good" levels, thus preventing the build-up of fat. And don't worry if you can't find Tamarind locally; you can replace it with Pomegranate Molasses, which may be easier to find and works just as well.

The Maestro Cocktail
INGREDIENTS
1.5 oz. Mezcal
1 oz.Tamarind Purée
0.5 oz. Agave syrup
0.5 oz. Fresh Lime Juice
4 dashes of Angostura Bitters
Chile de A'rbol-Guajillo-Flor de Sal rim or Mexican Salt Rim
METHOD
Place all ingredients in a shaker, and shake hard.
Rim the glass with the salt mixture
Strain into a rock glass
Garnish with a sprig of fresh rosemary
SALT MIXTURE
Take your favorite dried ground chili and add 2 oz to a 1/2 quart container full of sea salt.
Shake well until well blended
Happy Cinco De Mayo Day! Cheers
+ + +
Nandini and Yusef Austin  | The Cocktail Architect

VISIT: THE COCKTAIL ARCHITECT | Premium Listing on INSIDE+OUT
SHOP: their gourmet Simple-Syrups and Mezcal-themed Cocktail Kits
BOOK: An online Cocktail Class