Back to Blog List
Behind the Lens With Photographer Nils Schlebusch
By
inside + out
| April 14, 2023
INSIDE+OUT is Upstate NY with renowned travel, lifestyle and portrait photographer, Nils Schlebusch. Fueling his passion for travel and adventure, Nils chose a career that would transport him to the luxuries, landscapes and natural wonders of the world –from Mauritius, Chile, Dubai – and to every European country. Today he calls Woodstock NY home.
Read our exclusive interview with Nils Schlebusch for a peek into his life, his business, and his love for the Hudson Valley.
+ + +
INSIDE+OUT: Where were you born and how did you wind up in the Hudson Valley?
Nils Schlebusch: I was born in Dusseldorf, Germany, then moved to Madrid, Spain with my family and on to New York City in 1995.  I shot a feature for W Magazine about New Yorkers moving to the Hudson River Valley in 2001. I used 8×10 Polaroids for portraits which Travel & Leisure Magazine saw and then called to assign me on a travel piece in the Hudson Valley right away.  After having had to spend weeks and weeks here, I fell in love with the area and decided to move that winter, renting our first home right by the fork (our landlord had literally sculpted a giant fork and stuck it in the road) in the road off Route 308 & Route 199 in Rhinebeck. From there we bought our first house in Saugerties and now I live in Woodstock.




When did you realize that you wanted to be a photographer and how did you get your start?
I was studying architecture in Madrid when a friend invited me to visit Daylight Studio, a fashion photography studio in downtown Madrid. I fell in love with the creative process and the transformation the models would go through from walking into hair and makeup and being photographed on set in different lighting situations. Right then I decided to switch paths, enrolled in a photography school in England and left Madrid.
On my return, I worked at Daylight Studio for a year before moving to New York City.  I assisted fashion and beauty photographers for years, learning the tech and the business with my wife at that time. We decided to leave the fashion world and concentrate on photographing as a team and travel, explore the world and found ourselves on assignments for Travel & Leisure after they saw our images, landscapes and mainly portraits from a 3-week trip to Cuba in 1996. That first break got the ball rolling.


Tell us about your photographic style, and do you shoot videos as well?
My background in architecture has influenced my photography but so has working with a crew and models and living in Spain, with its relaxed lifestyle and beautiful light.  Very often the camera becomes an excuse to get to know somebody a little better or opens doors that I would otherwise not be able to look behind. Years back I started shooting videos as B-roll, focusing on stills and making moving images out of those. I also started working with Tracy Christian a Woodstock friend, producer and documentary director with whom I am in post-production of a film that will be presented to film festivals in late spring.

What type of camera equipment do you use?
I view the camera as a tool for my art and am always happy to try different cameras. With that said, I use Canon digital cameras, DJI drones and my classic Pentax 67 film camera. I wish Polaroid was still in the game. One of my favorite things to do was develop and use the negatives of polaroids, with its artistic accidents. In the end, it is the eye behind the camera that matters.
Describe your creative process and how you decide what you're going to shoot.
I get very excited when working with other artists.  I do love creating something with others, putting our heads together and bringing something to life that wasn't there before.
How is your industry changing and how are you adapting?
Yes, it is changing, getting faster, faster turnarounds are expected and lower fees are budgeted.  I want to believe that the right client will still appreciate my eye and creative process and respect that.  I don't want to change toward something I'm not but rather adapt my clientele.

Aside from commercial assignments, do you shoot personal or fine arts work?
I don't consider myself an artist because I do enjoy my time away from the camera, but love being behind it when it comes to work or shooting for somebody else.  I enjoy giving that image, shot and final print to the client.  I get inspired and excited when I can use my work, photography in social settings.
I want to let people see what we as a society are like.  We very often have blinders on and forget about how other people live.
A few years ago, I had to shoot for a magazine. It was a story on prison vegetable gardens.  Not having set foot in prison ever before was eye-opening and one of those moments, realizing that those men (and women in other prisons) are also part of society, but we don't like to remember that.  The only person that deals with both realities are the guards, working with inmates during their shift and going home to their family every night.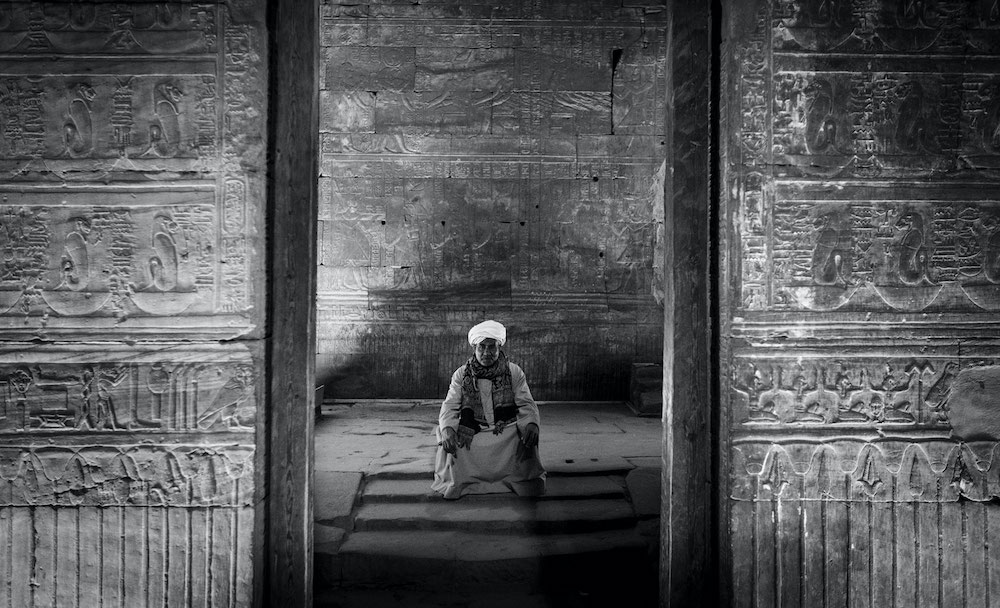 Do you ever shoot paid jobs with an iPhone?
Not so much with stills, but I like the idea of shooting video on it. The quality and lenses are still very inferior to what I like for my still photography.
What is one question you're constantly asked or what's the biggest misconception about your work?
Two questions and one result: first, "Why do you charge so much?" The other is when clients see my work and say, "Your work is so beautiful, it looks very expensive."  Most of the time I'm happy to work with people's budgets, if reasonable.
Do you have an agent?
I had an agent for a long time but didn't feel they worked for me. More the other way around.  I now enjoy direct contact with my clients. I do still work with Daylight Studio in Madrid which now also represents me for the European market.

How do you grow your business / how do your clients find you?
Recommendations are a great way to find new clients.  I like finding new clients and get excited when I can contact them directly.
Do you leverage social media to get work and how is that working for you?
Social media is an important way to get samples of my work into the world.  I still have a lot to learn about it.
How do you find your support crew? Assistants, hair, makeup, and stylists? Do you have a team in place? By the way, did you know we have an online directory that lists professional services like this?
I did not know about the Directory and am happy to contact and look into it.  I'm easy going with my crew but need to know that their work is good as well.
What local businesses do you rely on to be successful?
I want my clients to be successful and call me again.  clients such as restaurants like Good Night or architecture firms like Barry Price.

What would be your dream assignment?
I've traveled for many assignments and it's usually for a week or ten days in one country or two.  It always seems too short to get the essence of a place and its people. A dream assignment would be producing a shoot where time is not so limited.
What is it about Woodstock and the Hudson Valley that makes it unique to live + work here?
Since I moved here it was a great combination of country living with the proximity of the greatest city hub (NYC) a drive away.  It's easy to get to airports and with that, quick to get back to Madrid or anywhere in the world for that matter…

Tell us something about yourself that people might be surprised to know.
I speak four languages and only worked as a translator once. I'm an EMT and volunteer with the Woodstock Rescue Squad.
What impact does your business have in your community?
It brings more people Upstate which I'm very conflicted about, in the same way I was about photographing a local tribe on the Amazon River which was amazing and beautiful but also thought-provoking as I didn't want them to change their traditional ways for tourism, but here I was, promoting travel.
What is missing in the area that you wish we had?
More social clubs. Coming from a European country, I envy my friends that meet up in the local square and drink their coffee together or play boule on a Sunday afternoon.
What would be your dream staycation?
I'm very active, it would have to be a ski-in-ski-out villa at a ski resort, or a tennis sleep-in camp. Maybe combined with hot tubs and massages.

What are you working on now that you're excited about?
The Ride, a local documentary film with director Tracy Christian.
What is your current state of mind?
Give back.  I ski patrol at Windham and last year joined the Woodstock Rescue Squad.  It is a volunteer agency and has connected me to locals and the community.  I recently became an EMT and thrive on giving back to my town. If anybody reads this and would like more information about joining the rescue squad don't hesitate to contact me: [email protected]
Follow Nils Schlebusch Photography 
website | Facebook | Instagram
+ + +
Read All of Inside + Out's BEHIND THE LENS Series
Nigel Barker | Behind The Lens with Celebrity and Polymath Image-Maker Nigel Barker
Dion Ogust | Behind the Lens with Photographer + Artist Dion Ogust
Franco Vogt | Behind The Lens with Portrait Photographer Franco Vogt
Juliet Lofaro | Behind The Lens with Portrait Photographer Juliet Lofaro
Anna Sirota | Behind the Lens with Self-Portrait Photographer
Laslzlo Andacs | Behind the Lens with Skydiver and Aerial Photographer Laszlo Andacs
Luke Kelly | Behind the Lens with Luke Kelly
Jasmine Barker | Behind the Lens with Teen Model and Woodstock Local Jasmine Barker
+ + +
Search the Inside+Out Directory for Photographers, Stylists, Makeup Artists, Video Services + More!